We teach Lindy Hop in beginner, beginner-intermediate, intermediate, intermediate-advanced and advanced levels. You can also learn Solo Jazz and Shag in beginner and intermediate levels. 
Our classes are fun, social, and friendly. Everybody is welcome!
In our classes, we focus on social dancing and improvisation
We are staying true to the original art form
In our classes, you will learn about the history of jazz and jazz music as well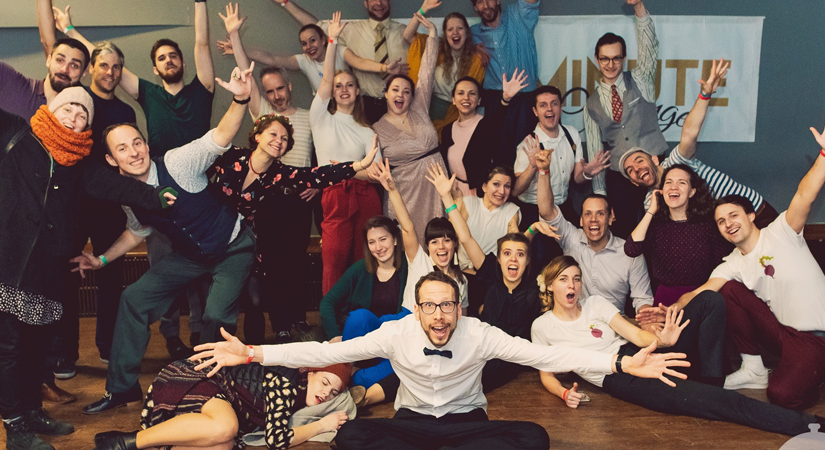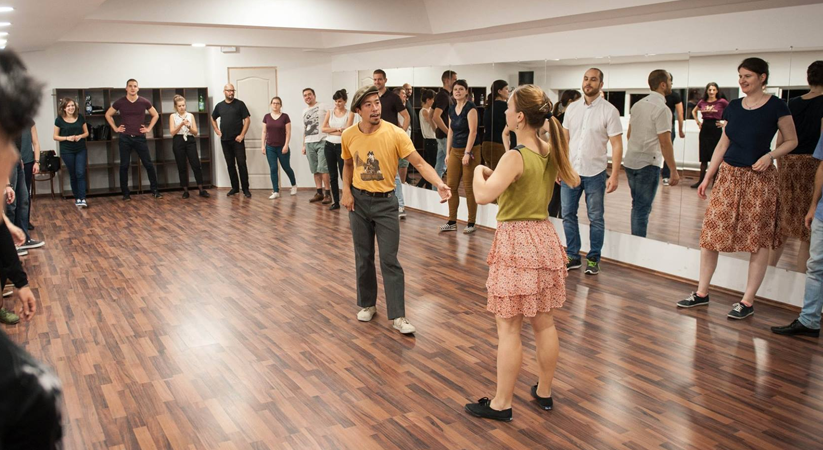 You can sign up with or without partner.
We rotate partners throughout the classes, as we have seen that this is the best way to learn dancing in a social setting.
Our classes continue throughout the entire school year. We encourage you to take classes till the end of May at the same time, the same location, and the same group.
You can try out different courses. For further information, check out our schedule.
We teach Lindy Hop in different levels, however, we also cover a few other Swing dance styles, like Solo Jazz, Blues, Balboa and Shag.
For further information, check out our schedule.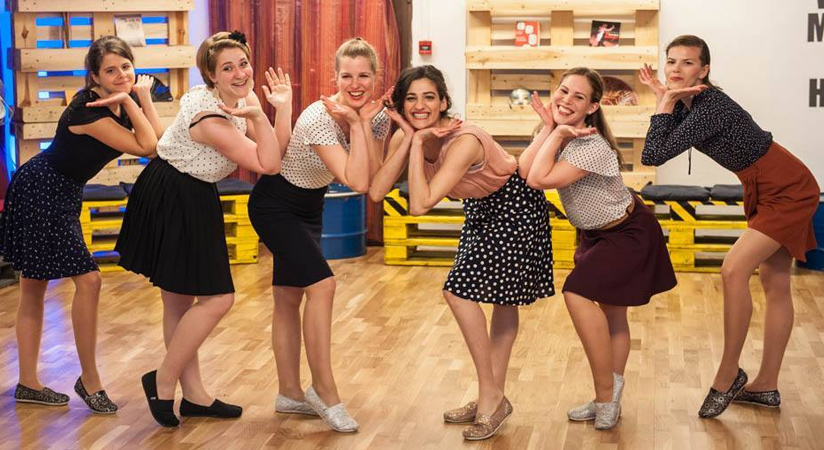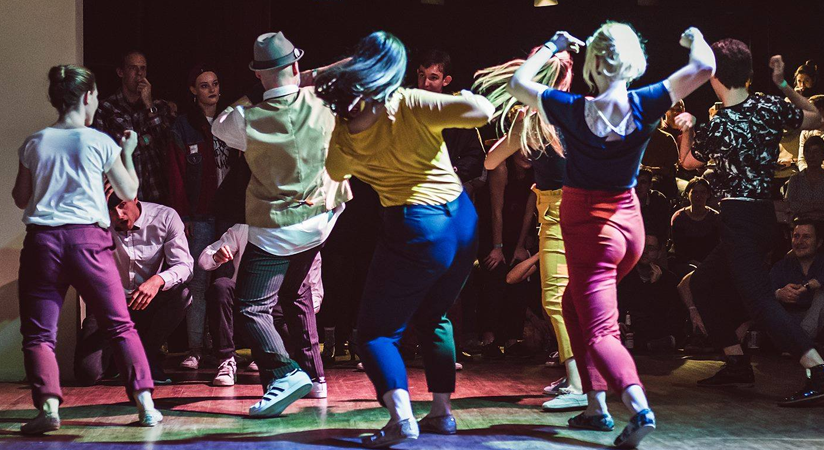 For detailed information, please check our pricelist.
We offer a discount if you are under 26 years of age.
You can pay via bank transfer once your registration is approved.
You can pay class by class or on a monthly basis.
LEVELS (level descriptions)
This class is for complete beginners. No matter whether you have never danced Lindy Hop (or anything else for that matter) before,, this class will equip you with the necessary basics. You can expect to learn the basics of Lindy Hop and a few fun variations. The classes are built on each other. Students typically learn the very basic steps over the first 3-4 months.
This class is for dancers who have completed the Beginner classes. You will learn interesting new techniques and some new rhythms. Students typically stay in the Beg-Int classes for 4 months. With the knowledge gained at this level, you will be able to party hard in the social dances.
This class is for intermediate dancers who completed the first 8 months of our classes. You will learn some more challenging steps and variations. You will also learn about musicality and rhythm, refine your leading or following technique. Students typically stay in the INT class for 8 months.
This class is for intermediate – advanced dancers who have been learning Lindy Hop for approximately 2 years. At this level, you already know all the basic steps and tons of fancy variations. You are regularly there at the social dances and you are eager to learn more about this wonderful dance. At this level, we start focusing on the quality of the movements as well.
You are a veteran of learning swing dances. You are on the social dance floor all the time. You have your own style, favorite rhythms and you know many complex moves. You are ready to dig deeper both into basic ideas and some crazier ideas, and you want to improve your technique as well. If you are not sure whether you belong to this level, please ask our teachers for guidance.
HÖLGYVÁLASZ TÁNCSTÚDIÓ
1061, Budapest, Paulay Ede utca 41.